Student Loans
Paying For and Selecting a College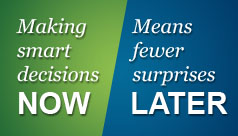 A college education generally costs tens of thousands—sometimes even hundreds of thousands—of dollars. Figuring out how to pay for college is often difficult for families. Making smart decisions now will mean fewer surprises that can add up later.
Why do I want to go to college?
What career interests me?
What type of school will prepare me for that career? Technical school? Community college? A four-year college? A university?
Do I have the academic preparation for the school and career I am considering?
Do I understand the costs of the college I am considering, and have I compared it with other schools?
Determine the total program cost to attend your chosen college. Consider the following:
What is the total cost of the program, including tuition, room and board, fees, books and supplies, transportation and personal items?
Is the cost reasonable for the training provided?
Will the school adequately prepare you for obtaining a job in your chosen field?
Work with your high school guidance counselor or your college financial aid office to help determine the complete college cost. The federal Consumer Financial Protection Bureau also has an online financial aid shopping sheet

to help you compare actual college costs and financial aid packages.
Explore all your options for paying for college. A few of your options may include tax credits,

scholarships and grants,

work-study

or other employment, and savings. Grants such as Pell Grants do not have to be paid back. Along with federal grants, states

and schools often provide their own grants as well. Talk to your college financial aid department to discuss your options.
An early eligibility estimator is available to help you plan ahead for paying for college. You may find the estimator by clicking here.

The U.S. Department of Education has also prepared FAFSA4caster

to help you understand your options for paying for college.
The first step to apply for financial aid is to fill out the Federal Application For Student Aid (FAFSA

). You must complete the FAFSA to be eligible for any federal student loans or grants. Many colleges and universities use the FAFSA to make their award determinations.
If you apply for financial aid, the school may suggest loans as part of your school's financial aid package. Remember that loans have to be paid back, with interest. Consider how the loan payments will affect your future finances, and how much you can afford to repay. Research the starting salaries in your field to make sure you can reasonably repay the loans after you leave school.
There are two main types of student loans: (1) federal student loans; and (2) private or non-federal student loans.
For most borrowers, federal student loans are an option. Federal loans, including Direct (subsidized and unsubsidized), Perkins, and PLUS Loans are usually cheaper than private loans, and generally have better repayment options and consumer protections. The interest rate for a federal student loan is fixed. The fixed rate will be helpful in predicting your payments after graduation. In some cases involving subsidized federal loans, the federal government will pay the interest on your loans while you are in school. To learn more about the federal student loans that may be available to you, visit the federal student aid website on federal student loans.

Federal student loans are usually a better deal than private student loans, which means you will most likely want to check out the federal programs first.
Some private lenders issue student loans. Private student loans often have variable interest rates, which means your interest rates and payments could go up and down over time. Private loans are usually more expensive than federal loans; rates have been as high as 16 percent over the past couple of years. Private lenders may require you to begin to pay back the loan while you are still in school, and often require a cosigner. When it is time to repay, the repayment terms and consumer protections may not be as favorable as federal student loans. Click here to compare federal and private student loans.

Most private student loans will require a cosigner. Cosigning someone else's loan means you agree to take full responsibility for the debt if the borrower can't or doesn't make the required loan payments. The loan will appear on the cosigner's credit report. In recent years, the Attorney General's Office has heard from graduates, parents, aunts and uncles, and friends and acquaintances who cosigned a student loan to help someone attend school, only to be hounded by debt collectors when the student can't afford to pay back the loan. For more information about cosigning loans, review the Minnesota Attorney General's Office flyer on Cosigning A Loan.
A degree or certificate at a for-profit college can be considerably more expensive than at a comparable public college. If you are thinking of enrolling in a for-profit college, do your homework. Check the school's graduation rates, job placement rates, future earning potential, and whether its accreditation means anything. Before you enroll in a for-profit institute, check For-Profit Colleges: Do Your Homework for more information.
As you research paying for college, you may see offers to help you file your FAFSA application for a fee, or companies that guarantee scholarship money. FAFSA has only one site for filing, and there is no fee. The FAFSA

website provides instructions, and most schools and colleges will offer advice free of charge if you run into problems. If you are asked for credit card information while filling out the FAFSA online, you are not at the official government site. Remember, the FAFSA

site address has .gov in it!
Be wary of companies that "guarantee" you scholarship money and create a sense of urgency for you to sign. Much of this information is free from reputable companies to help you find sources of scholarships and grants. Your high school guidance counselor or college financial aid office can provide information about grant or scholarship options. For more information, see the Federal Trade Commission information on scholarship scams.